May is Asian American and Pacific Islander Heritage Month, which is a perfect time to add some books by authors from the diaspora to your summer reading list. As these range of works will show you, there are so many ways to be Asian American, and just as many beautiful stories from across the diaspora that are more than worthy of being told and heard.
1. The Kiss Quotient, Helen Hoang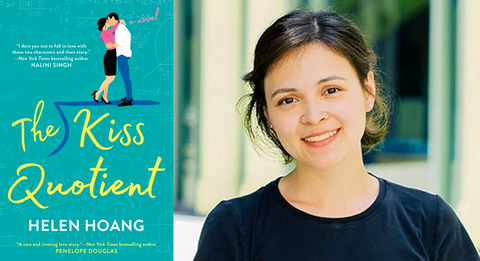 Stella Lang is a mathematician caught in that classic rom-com dilemma: great at her job, terrible in love. But that's about all that's cliche about The Kiss Quotient, Helen Hoang's heartwarming novel about a woman on the autism spectrum who needs some coaching in the romance department. So, in order to try and tackle her problem head-on, Stella does what any smart, resourceful person would: She hires a male escort. We all know what happens when you try to mix business and pleasure, though: Naturally, their relationship grows, only to be muddled up by their financial differences as much as by their cultural ones.
2. Good Talk: A Memoir In Conversation, Mira Jacob
How do we talk about race and identity in America, especially with our children, who are learning every day what it means to be black and brown? Mira Jacob doesn't have all the answers, but the Indian-American writer does have plenty of experience, and brings some of those emotional and difficult conversations to life in this gorgeous graphic memoir. Jacob's son Z, who is half Indian and half Jewish, has many questions about race, especially in the wake of the 2016 election. And some of the questions that six-year old Z poses are difficult still for his mother to answer for herself. Any person of color will recognize these conversations about navigating color, race, sexuality, and family—but absolutely everyone would benefit from reading this book.
3. Sour Heart: Stories, Jenny Zhang
This collection of seven short stories each centers on a different Chinese teenage girl, struggling with life in America as immigrants in the 1990s. Zhang's voice is strong, bitter, funny, angry, hurt, and hopeful all at once. Zhang, a poet as well as a fiction writer, has an uncanny ability to channel the chaos of being a teenage girl caught between cultures, and does so beautifully here.
4. Home Remedies: Stories, Xuan Juliana Wang
If you're at the age where you're feeling that pull of Saturn's return, you're not alone: Xuan Juliana Wang's debut collection of short stories reflects on the tumult of her twenties, and how we manage to survive them. Home Remedies is split into three sections—"Love, "Family," and "Time and Space"—in which the Chinese-American author blends realism and fantastical elements to create a potent reflection on what it means to be young. A must read for any woman in her thirties and beyond.
5. In The Country: Stories, Mia Alvar
Bounding from the Philippines to Bahrain to New York, Mia Alvar's nine stories in her debut collection all tell the same story at their core: a story about people desperately searching for a home. Alvar's characters include pharmacists, teachers, writers, mothers, and beyond, all consumed with that universal yet isolating and lonely desire of the diaspora: to belong somewhere.
6. Natalie Tan's Book Of Luck & Fortune, Roselle Lim
The most delicious book you'll read this summer. Natalie Tan returns to San Francisco after her estranged mother's death and finds she has inherited her grandmother's Chinese restaurant. Though Natalie is reluctant to take over, she is told by a local fortune teller that she can save the restaurant if—and only if—she makes three magical recipes. Full of actual recipes you can whip up yourself, this book will make your mouth water for a home-cooked meal, and remind you that sometimes, luck finds us in the most unexpected ways.
7. The Lowland, Jumpha Lahiri
Sprawling from the 1960s to the present, the second novel from the brilliant Jumpha Lahiri expands a family history into a universe. Brothers Subhash and Udayan grow up in Calcutta, and though as boys they are inseparable, their chosen paths to manhood diverge. The younger Udayan joins a communist revolutionary movement; the older Subhash goes to America to pursue an education. The repercussions of their decisions reverberate through time and place in a poignant examination of who we are, both within our families and without.
8. Little Fires Everywhere, Celeste Ng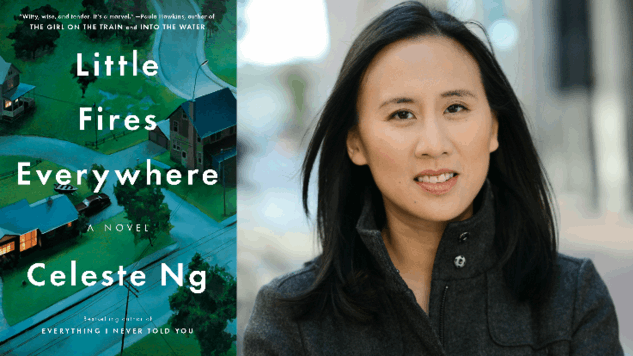 Here's one straight from Reese Witherspoon's bookshelf: She just optioned Celeste Ng's second novel for a miniseries, which you know you'll want to watch, so you should probably (definitely) pick up the book in the meantime. Little Fires Everywhere takes place in Shaker Heights, Ohio, Ng's hometown, and follows two families helmed by strong mothers who are intertwined through their children. Yes, there is a literal fire—but this book is much more about all the different ways that we burn.
9. Creatures of Near Kingdoms, Zedeck Siew, with prints by Sharon Chin
Malaysian-American writer Zedeck Siew creates a fictional catalog of the flora and fauna of Malaysia, and the magical creatures come to life in Sharon Chin's lino-cut prints and patterns. It's an absolute feast for the senses, and you'll want to luxuriate with this book all summer long.
Maitri Mehta is a writer based in Phoenix who loves seltzer and "The Sopranos."