While you should make a conscious effort to diversify your bookshelf year-round, Pride Month is as good an excuse as any to ensure that you're supporting LGBTQ+ writers and their work. Luckily, 'tis the season (every season) for queer excellence, and there has been no shortage of exemplary new LGBTQ+ books you'll be dying to get your hands on this month—whether you prefer novels, poetry, memoir, or anything in between. Here's where to get started.
Patsy by Nicole Dennis-Benn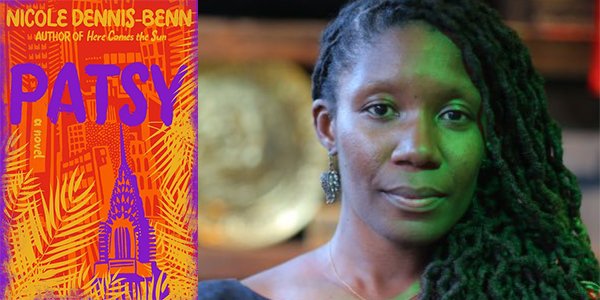 Your heart will burst for this beautiful novel by Nicole Dennis-Benn, about a queer Jamaican woman who is granted a visa to come to the US, and decides to leave her home and family in pursuit of a more fulfilling life. The real impetus for Patsy's departure, however, is at least in part her hopes of rekindling a romance with her old friend Cicely, whose letters from New York sing the city's praises and extoll America's wealth of opportunities. The story both follows Patsy's rude awakening once she arrives in Brooklyn as an undocumented immigrant and realizes that her life won't be as she'd imagined; and her daughter Tru's search for her own place in the world after her mother leaves her behind in Jamaica. Patsy is a book about motherhood and family; about self-preservation and -prioritization; and about our endless pursuit of love and belonging, and the ache we feel (and fill) when we're without them.
On Earth We're Briefly Gorgeous by Ocean Vuong
There is little I can say about Ocean Vuong's astonishing first novel that hasn't already been said, other than that it is as breathtaking, urgent, and heart-wrenching as advertised. Written as a letter from a son to his illiterate mother, On Earth We're Briefly Gorgeoustraces years of family history and secrets, told in raw, utterly devastating prose. The book explores race, class, addiction, abuse, sexuality, and identity in all its many forms with grace and unflinching vulnerability. It is about intergenerational trauma, the stories we preserve in order to survive, and all the things we cannot say aloud—and the things that might not be heard even if we do. I have always believed that poets write the most stunning prose due to their incredible grasp of language, and On Earth We're Briefly Gorgeous is proof. (Once you finish it, I highly recommend you read Vuong's collection Night Sky with Exit Wounds next.)
Mostly Dead Things by Kristen Arnett
This book is delightfully queer in so many ways—and the perfect summer read to get your Pride Month started right. Weird, dark, and hilarious, Mostly Dead Things starts with a dead deer, but really kicks off when a woman (Jessa-Lynn Morton) discovers that her father has killed himself in the family's taxidermy shop. In response, the family copes and grieves in vastly different ways: Jessa takes over the family business as best she can, her mother starts creating hypersexualized art out of the taxidermied animals, and her brother Milo disconnects from everything and everyone as his children run wild—their mother Brynn (both Milo's wife and the love of Jessa's life) having disappeared years prior. It's a visceral, deeply human book, and completely full of life, despite revolving around a lot of death.
Gender Queer: A Memoir by Maia Kobabe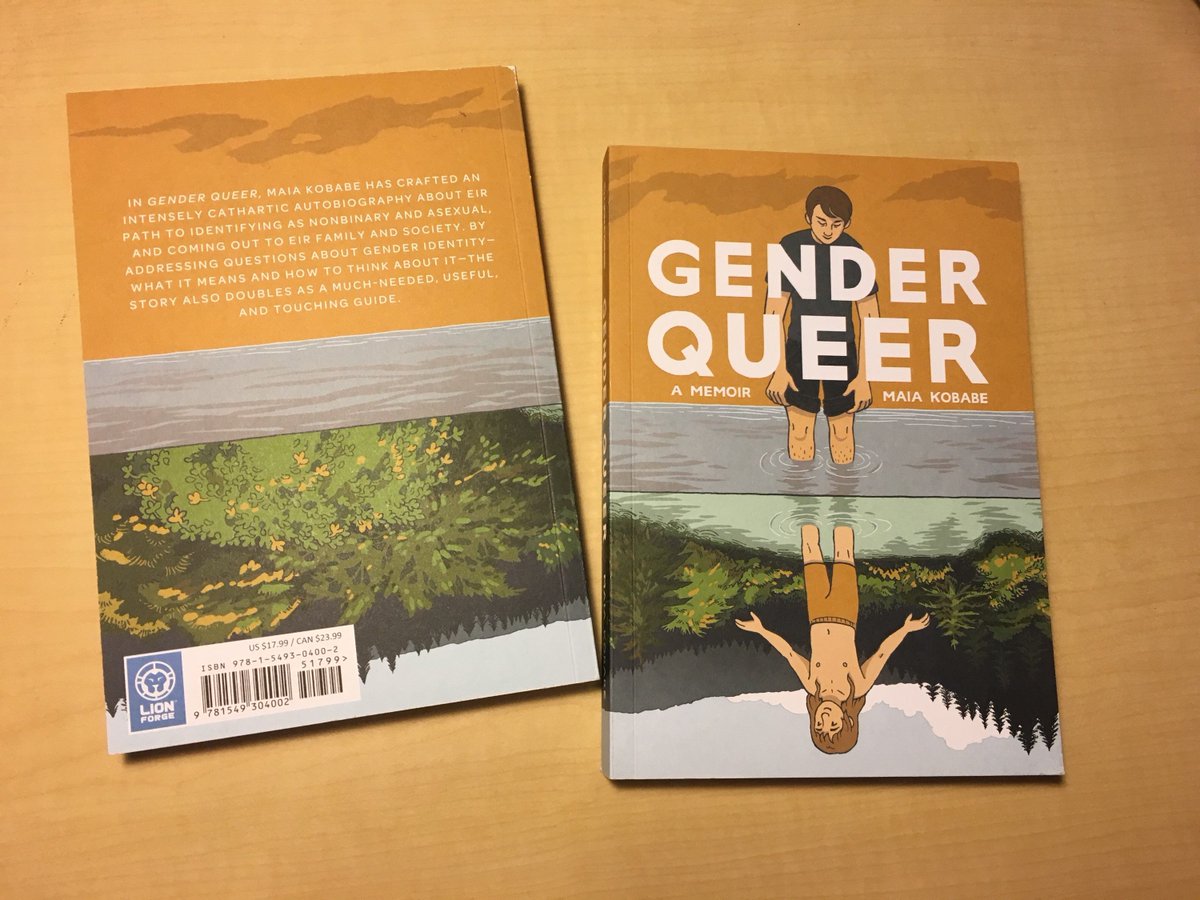 This coming-of-age graphic memoir is a deeply personal look at Maia Kobabe's (who uses e/em/eir pronouns) road to figuring out eir identity, starting from a young age. Blisteringly candid and intimate, the memoir addresses both Kobabe's struggles and triumphs throughout eir journey; as well as the confusion, pain, joy, rejection, and acceptance e experienced in turns throughout eir adolescence. While these might seem like (and are!) difficult topics to tackle, the book does so in a way that feels honest and hopeful, and shows how life is as much about unlearning the narratives we're taught as it is about learning new ones.
Lie with Me by Philippe Besson
Translated from the original French by Molly Ringwald (yes, the very one), Lie with Me is an exquisite, wrought tale of first love in all its tender and passionate glory. When an older Philippe sees a beautiful young man walk by who bears a striking resemblance to his high school love, he is instantly transported back in time to 1984. Their story unfolds: Philippe had always been transfixed by his classmate, Thomas, but is unsure as to why; until one day, Thomas asks him to lunch. Here, he confesses that he's struggling with his sexuality, something Thomas shares because he thinks Philippe might be "different," too. The two begin a secret, doomed-from-the-start affair—ignoring each other in the hallways while consuming one another whole in private. A sensuous, beautiful book that perfectly captures the feeling, nostalgia, pain, innocence, and excitement around our most formative romantic and sexual relationships.
Paul Takes the Form of a Mortal Girl by Andrea Lawlor
When Maggie Nelson (author of The Argonauts, Bluets, and other seminal works that will change your life) describes a book as "hot," then the book is going to be hot—and hot this book is. But it's so much more, too: The novel (which took Andrea Lawlor 15 years to write) follows Paul, a "shape-shifter" who is able to change his body whenever he pleases, which allows him to explore gender, identity, and sexuality in all its many forms on his own terms. What results is a marvelous celebration of gender fluidity and the importance of pleasure within identities who are so frequently denied it (if not worse). The book is playful, fast-paced, and smart, interwoven with deep dives into the subcultures of the 90s and plenty of queer theory throughout.
The Tradition by Jericho Brown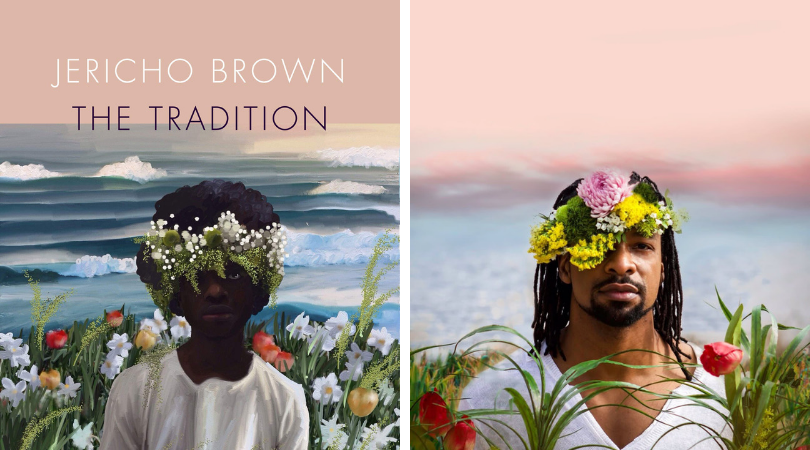 When it comes to Jericho Brown's poetry, I have always been of the opinion that is must be savored. His words are sumptuous, weighty in the mouth; he's a powerful storyteller who doesn't waste a word. The poems in his latest collection The Tradition are no exception, tackling faith and queerness and being black in America—among so many other things—in a way that will leave you breathless. It's a painful, fearless, and remarkable collection.
… And a bonus forthcoming book!
Uncomfortable Labels: My Life as a Gay Autistic Trans Woman by Laura Kate Dale (Available July 1)
While this book doesn't come out until next month, it should definitely be on your radar—especially if you're committed to reading more LGBTQ+ writers post-June (as you should be!). In this stunning memoir, Laura Kate Dale writes about her experiences existing at the intersection of multiple marginalized identities: gay, trans, and on the autism spectrum. The book offers a nuanced, heartbreaking look at the emotional and physical trauma Dale experienced growing up; the joy of self-discovery and acceptance as she got older; and how she's gotten to where she is today.
Gina Mei is a writer and editor based in Los Angeles.